More than 40 products to meet the general needs
The company's independent research and development products include: intelligent laser bird repellent device, crawler spider aerial work platform and crawler smart mini crane.
Unanimously recognized by hundreds of companies
Always provide customers with intimate pre-sales, in-sales and after-sales services
X-LAMING was founded in 2001
More than 20 years of in-depth research and development, production and sales of equipment products under special working conditions
Products are exported to countries and regions at home and abroad
The company has also established good cooperative relations with many well-known international brands.
Comprehensive technical service support
At any time, if there is an emergency and need emergency treatment, you can immediately contact our technical service personnel and come to the scene within 24 hours. Everything is based on the interests of customers and solve problems for you.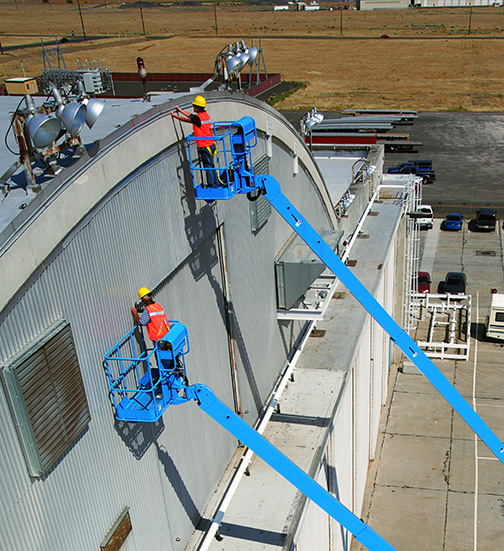 Customer visit notes
At four o'clock this afternoon, under the leadership of the Secretary of the Party Committee, the people of Xinlanling welcomed the guidance of Luo Zong, the chief expert of NARI Group! The three of them arrived at the new Lanling Building, and what came into view was the Lanling Green, which was slowly unloaded from the transport vehicle with its dexterous and graceful posture. For a moment, Mr. Luo was amazed by our products!It is recognized that we have a fixed office space. It has been mentioned many times that this is your own product? Then he inquired about the price. The professional term "crawler spider car" has a deeper understanding.
View More 》
Looking at the future trend of off-road aerial work platforms from the perspective of automobile development
Recently, in Moab, Utah, a new Jeep Cherokee climbed onto the worst and most dangerous zone called "Hell's Gate" in the area. This is a compact design similar to a station wagon, with a four-wheel drive vehicle. The vehicle uses an electronically controlled differential, an elastic suspension, and requires a high level of proficiency for the driver's driving skills. Off-road enthusiasts are very surprised that such a small "city" vehicle can climb here.
View More 》
Terex RL™4 trailer-mounted light tower is newly upgraded, and its performance is more stable
For a long time, Terex RL™4 trailer-mounted lighthouse is widely used in construction sites, highway construction, oil field engineering, sports events and other different construction sites, and has been highly praised for its high reliability and low cost advantages. . On this basis, the Terex RL™4 trailer-mounted lighthouse has undergone a new design, and its performance has been greatly improved again, and the overall advantage is more.
View More 》
Company Address: Building 16, CECEP Environmental Protection Technology Park, No. 33 Gaojia Road, Wujin District, Changzhou City
Hot keywords: crawler spider type aerial work platform, crawler only mini crane,